Your Canberra City Dentists- The Civic Gentle Dental Care team
At Civic Gentle Dental Care, we have a simple philosophy, which is to provide quality dental care, in a friendly and caring manner, at a good price point, to ensure that our patients receive value for money.
We have the latest dental equipment, technology and materials, along with experienced dentists to provide you with the very best dental care that we offer.
We have a team of over 3 dentists and 5 support staff to take care of all your dental health needs.
Dr Kim Nguyen:
I have been working as a dentist for almost 29 years, and have been very fortunate in the way that my patients are very wonderful individual themselves, and are very cooperative as patients.
I believe prevention is the key to keeping yourself healthy, which starts with oral hygiene. Good oral hygiene means that you are free from bad breath, bleeding gums, pain or swelling of any kind, from teeth and gum.
At our practice, we all take pride in helping our patients:
To understand how to prevent further problems in the mouth as well as discussing with them all different options for their dental needs
To have all the information they need to help them make educated decisions on what is best for them
To have access to treatment that will be the least costly, in terms of value for money. We always take into consideration the possible treatment outcomes, such as the potential longevity of a restoration, when advising between different procedures.
Dr Maria Anderson
I am passionate about my work and find dentistry to be a most interesting and rewarding profession. I am curious learner and am always seeking to constantly develop in different fields of dentistry. I aim to stay up to date with the new improvements, trends and development of modern equipment. I am conveniently using the latest technology in dentistry, such as the radiographic and various diagnostic tools and computerized prosthetic treatment CAD/CAM (CEREC). I am proficient in all areas of general dentistry and am highly motivated to achieve the best quality possible, as well as working efficiently. Recently I attended Dental Exhibition in Copenhagen, Denmark which was very informative and interesting.
I really like to be able to help people who suffer from dental phobia and are anxious to be at a dental clinic. It is rewarding to help them relax and start to trust a dentist. My gentle way and soft touch let the patients feel that they have full control during the treatment. I have even done research into hypnosis and think that it could be a gentle way to let the anxious patients feel at ease.
I strive for the very best when I am making anterior or posterior restorations or working with prosthetics, I always use professional judgement in trying to achieve the best possible results, esthetically and functionally. I enjoy seeing patients satisfied with the results of my work. I truly enjoy esthetic, conservative, endodontic and pediatric dentistry and I enjoy seeing my patients returning year after year to see me. I am efficient in performing extractions and minor surgeries as well.
Dr Tam Le BDSc (Hons)
After growing up in Canberra, I decided to pursue my dream of being a dentist at the University of Queensland and graduated with first class Honours. I find the most rewarding aspect of dentistry to be helping people achieve and maintain their oral health goals. Whether it is a simple check up and clean or aesthetic work to restore the confidence in their smile, I enjoy helping people of all ages and backgrounds.
I have a particular soft spot for introducing children to their first positive dental experience and cultivating a lifetime of good oral habits. With my patient and gentle nature (and small hands), I aim to make every dental appointment a relaxed and stress-free one.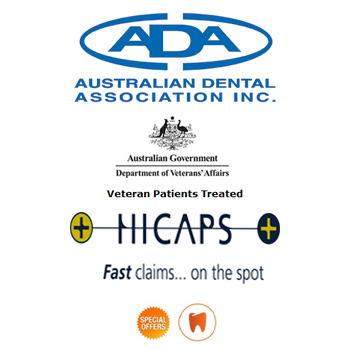 Payments Payment  is required on the day of your treatment. We accept cash, Mastercard, Visa, and EFTPOS.

Treatment plans A written treatment plan can be provided for you to take home and view. We are available to discuss this with you at anytime should you require further information on your recommended treatments. Appointments Should you wish to re-schedule your appointment we require 24 hours notice so that we may accommodate our other patients. Health funds If you have health insurance we can process your claim electronically. This is done at the end of each appointment.