Dental Implant Specials in Canberra
Website Offer: Save up to 10% with our Implant Crown at $3300 each*
We offer a competitive rate for implant crowns of $3300, and advice on the implant system and implant crown material required for your specific case will be available upon consultation.
*Does not include bone augmentation/grafting treatment, or soft tissue surgery which may be necessary to improve the function or aesthetic of the implant restoration. For procedure that requires specialist care, a referral will be made to one of our trusted specialists, or one preferred by you.
Item numbers: 039; 684; 691; 661; 672. 014 for Consultation fee not included, but cost is offset against treatment if you proceed to complete treatment. There may be additional charges or other item numbers depending on the diagnosis made during the consultation.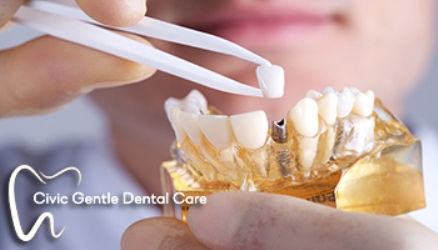 Dental Implant Specials