Your Canberra City Dentists- The Civic Gentle Dental Care Team
At Civic Gentle Dental Care, we have a simple philosophy, which is to provide quality dental care, in a friendly and caring manner, at a good price point, to ensure that our patients receive value for money.
We have the latest dental equipment, technology and materials, along with experienced dentists to provide you with the very best dental care that we offer.
We have a team of over 3 dentists and 5 support staff to take care of all your dental health needs.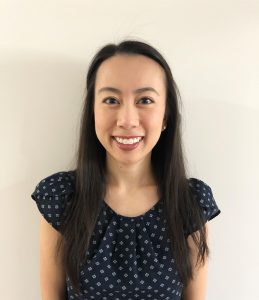 Dr Tam Le
BDSc (Hons)
After growing up in Canberra, I decided to pursue my dream of being a dentist at the University of Queensland and graduated with first class Honours. I find the most rewarding aspect of dentistry to be helping people achieve and maintain their oral health goals. Whether it is a simple check up and clean or aesthetic work to restore the confidence in their smile, I enjoy helping people of all ages and backgrounds.
I have a particular soft spot for introducing children to their first positive dental experience and cultivating a lifetime of good oral habits. With my patient and gentle nature (and small hands), I aim to make every dental appointment a relaxed and stress-free one.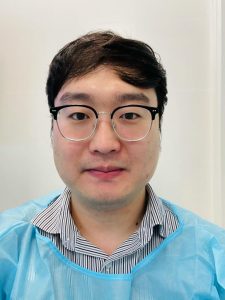 Dr John Choi
DMD (University of Sydney), B. Pharm (Hons)
One of the reasons why I chose dentistry as my career is because I get to meet a lot of patients from all sorts of different backgrounds. I love listening to patient's own unique life stories and build good relationships with them.
Prior to dentistry, I was originally trained as a pharmacist in Melbourne and worked for 5 years, allowing me to have a broader understanding of general health and take many co-existing medical conditions into account when treating my patients in dental settings.
I am a firm believer that prevention is the key to the optimal dental health. Just by brushing your teeth twice a day for two minutes with a right brushing technique, lots of dental conditions can be prevented. This was the first and most fundamental key message I got out from my dental training at the University of Sydney. So, during your first visit for check-up and clean, I will spend a great amount of time explaining to you about your dental health with photos and radiographs (dental x-rays) as visual aids to help your understanding. This is because the optimal dental care can only be achieved with your good understanding and motivation in caring your dental health as a daily basis, not just focusing on the present dental issue. I believe that this will allow my patients to feel more confident about making informed decision on their treatment options.
Sometimes I hear from my patients that coming to see dentists make them feel nervous which unfortunately, can delay any necessary dental treatment that can be easily fixed and managed. However, I am a very friendly person and my patients tell me that I have a gentle demeanour towards them. So, I would like to finish by saying that we will ensure that our professional team including myself will look after you very well and keep you as comfortable as possible on your first dental visit.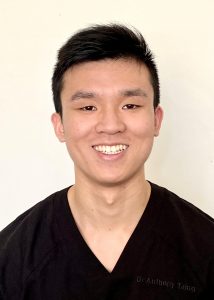 Dr Anthony Taing
BDSc (Hons)
I graduated from the University of Queensland with first class honours. After growing up in Sydney and moving to Brisbane in 2016, I'm excited to settle down in Canberra.
I understand that it's common to feel anxious about seeing the dentist. I like to take the time to get to know my patients, and ensure that they feel at ease with my cheerful and gentle demeanour. I'm a firm believer in providing patients with plenty of information so they are in control of their treatment. While I enjoy all aspects of dentistry, I have a special interest in preventative dentistry and root canal therapy.
Outside of dentistry, I love to scope out the best noodle and pizza joints in town, and try to keep fit at the gym.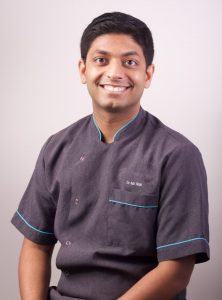 Dr Aditya Shah
BDSc
Dr. Adi completed his dental studies on the gold coast and has over seven years of experience in comprehensive restorative and cosmetic dentistry, working with well-regarded and experienced dental professionals. Along with practicing all aspects of general dentistry, Dr. Adi has developed a special interest in digital dentistry with the help of digital scanners, clear aligners (Invisalign), veneers, crowns and implants. Dr. Adi has surgical training in replacing lost teeth with gold standard dental implants and is continuously undergoing further training to be able to offer cutting edge dental services. Recently, Dr. Adi is undergoing further training in dental implants and digital smile design.
Dr. Adi has been commended for his calm and gentle work ethic which puts dental anxiety and dental phobia at ease. Dr. Adi loves to help people overcome their fear of dentists and make visiting the dentist a kind experience.
Dr. Adi is an avid cricket fan, loves to ride his bicycle around the various bike tracks in Canberra and enjoys spending time with his family.
At our practice, we all take pride in helping our patients:
To understand how to prevent further problems in the mouth as well as discussing with them all different options for their dental needs
To have all the information they need to help them make educated decisions on what is best for them
To have access to treatment that will be the least costly, in terms of value for money. We always take into consideration the possible treatment outcomes, such as the potential longevity of a restoration, when advising between different procedures.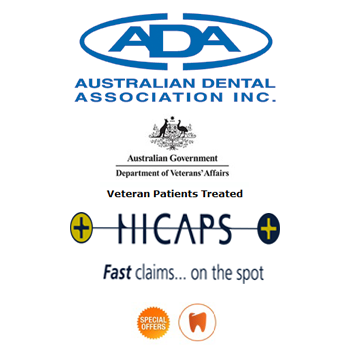 Payments Payment  is required on the day of your treatment. We accept cash, Mastercard, Visa, and EFTPOS.

Treatment plans A written treatment plan here at the gentle dentist Canberra can be provided for you to take home and view. We are available to discuss this with you at anytime should you require further information on your recommended treatments. Appointments Should you wish to re-schedule your appointment we require 24 hours notice so that we may accommodate our other patients. Health funds If you have health insurance we can process your claim electronically. This is done at the end of each appointment.
About us