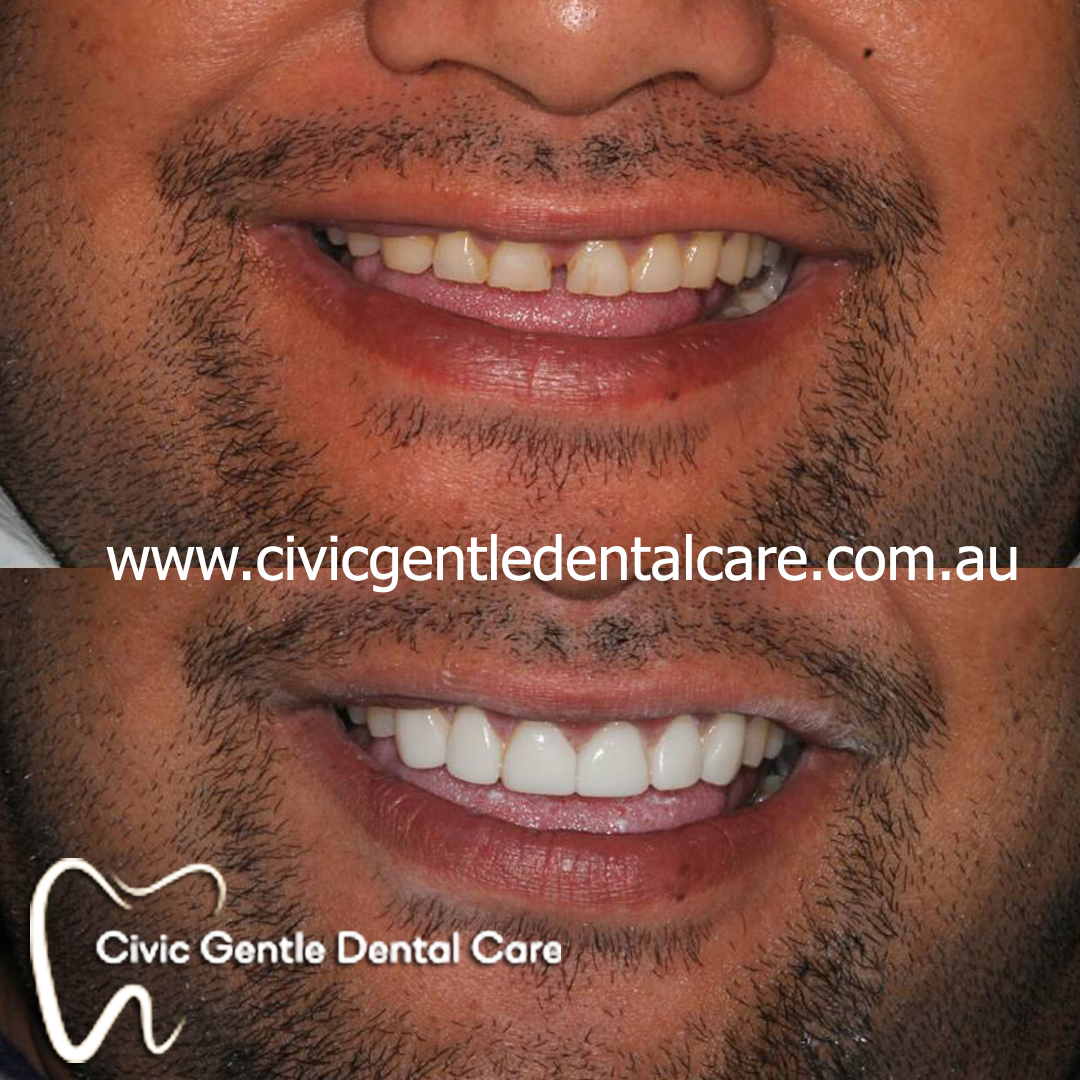 A smile makeover is a process wherein one will have his/her appearance improved through his/her smile by availing cosmetic dentistry services like dental veneers, teeth whitening, tooth implants and composite bonding.
However, treatment is not the same for everyone, your treatment would always depend on how major a change you seek in a smile and the condition your teeth are in, to begin with.
How Much Is Cosmetic Dentistry in Canberra?
Cosmetic dentistry cost Canberra can go from around $800 for basic brightening to as much as $100,000 for a full overhaul of the mouth and some plastic surgery.
Cost of Cosmetic Dental Procedures at Civic Gentle Dental Care
In-Chair Teeth Whitening – $449
Dental Veneers – $595 – $1,490 depending on material
Dental Implant + Dental Crown – $3,300
Dental Crowns – from $1,600 – $2,000 depending on material
Invisalign from $3,700 – $7,190 depending on Invisalign package
Furthermore, before booking for a smile makeover, it also helps to have a consultation with your Canberra dentist, try to balance your options, check out cosmetic dentistry before and after photos just to have an idea of what to expect after your chosen treatment.
So what is really a smile make-over and what are the treatments involved? To be able to give you an idea on what to expect, here are the procedures that may be included:
So how long do these procedures normally last? It usually takes a few weeks to a year, since your smile will be custom fitted to your taste and needs; rushing the procedure is not an option.
So if you want to have that perfect smile, go book an appointment with your nearest dentist today. There are a lot of dental clinics offering cosmetic dentistry in Canberra, check one out today and be amazed at how your smile could be changed for the better.