Veneer Teeth
Dental Veneers are a cosmetic treatment in the form of thin layers of material placed on the front teeth to enhance the smile and to prevent damage.
This is often considered as a treatment for patients who have:
Discoloured teeth

Minimally fractured or cracked teeth

Oddly shaped teeth (ie. peg lateral incisors)

Minor gaps in between their teeth which cannot be easily treated with Orthodontics

Worn down edges of the teeth due to aging

Asymmetrical smiles
However, it is best that you visit your cosmetic dentist to be properly screened on whether you are a suitable candidate for veneer teeth as this procedure has requirements that the patient should meet.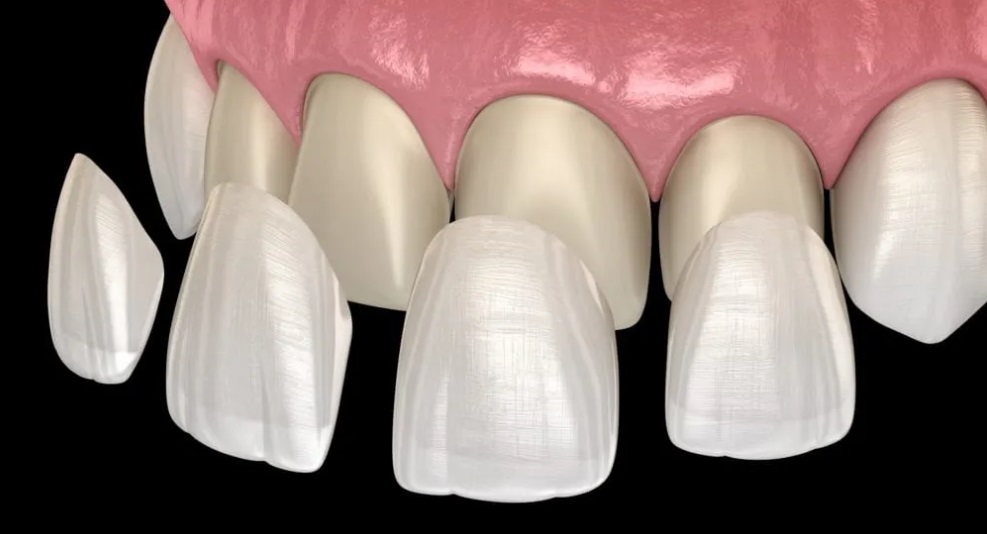 Generally, patients who have bad oral hygiene and active gum disease, teeth grinding and clenching habits, sensitivity to hot and cold drinks are not advised for dental veneers. These are problems that may cause difficulty in maintenance and longevity.
At our clinic, we have two different types of dental veneers Canberra that our patients may choose from. We have composite and porcelain dental veneers and both have veneers teeth pros and cons over the other.
Composite veneers are the more affordable alternative to this treatment and this will produce results that are based on your expectations. However, these are more prone to staining especially to frequent wine, coffee, and tea drinkers.
These are also less durable and do not promise longevity compared to Porcelain Veneers. This is best recommended for patients who want to try veneers first before investing in the more expensive Porcelain Veneers.
Porcelain Veneers however are the ideal type of Dental Veneers. This material possesses high aesthetic qualities and is stain-resistant. The modern Porcelain Veneers also boast strength that can withstand biting forces without worries about dislodgement.
With proper maintenance and the execution of good oral hygiene, Porcelain Veneers are expected to last you for over 15 years.
Visit your Cosmetic Dentist Canberra and be screened for Veneers to achieve that perfect smile!