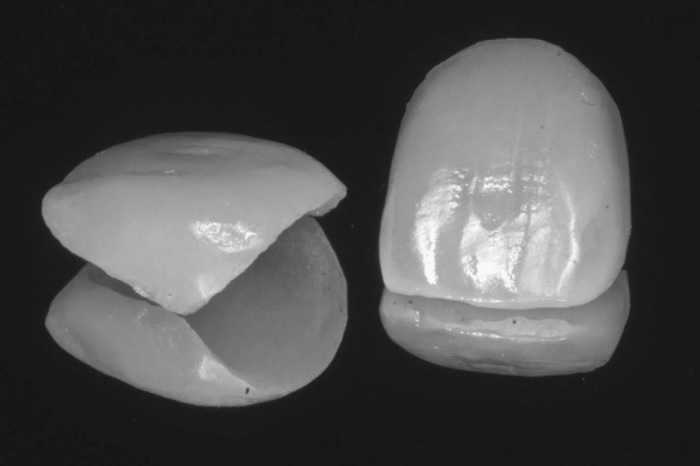 Porcelain veneers, also known as porcelain teeth are paper-thin, personalised shells of tooth-coloured materials specifically made to cover the front surface of teeth to enhance its appearance.
Although porcelain veneers have been known to resist stains better than resin composite veneers, as well as imitate the light reflecting properties of natural teeth, you still have to consult your dentist, to know which dental veneer in Canberra is best suited for you.
Porcelain veneers Canberra are the best solution to most of your teeth problems like discoloured or worn down, chipped or broken, misaligned, uneven or irregularly shaped & gappy teeth.
This type of dental veneers also offer the following advantages: provides natural tooth appearance, porcelain is well tolerated by gum tissues, stain resistant, a more simple conservative approach to changing a tooth's colour and shape.
But as wonderful as it may sound it also has it disadvantages like irreversible process, expensive, unrepairable when it chips or cracks, due to enamel removal, tooth may become more sensitive to hot & cold foods & beverages, may dislodged or fall off, not recommended for person with tooth decay, active gum disease & thin tooth enamel. Also, not advisable for people who clench and grind their teeth.
But what about the cost of porcelain veneers? How expensive are they anyway? Cost of veneers depends on the extent of your procedure, but here at Civic Gentle Dental Care, our porcelain veneers cost is $1,490 each for less than 6 veneers or $1,290 each for 6 or more veneers.
However porcelain veneers cost in Canberra varies in different dental practices but Civic Gentle Dental Care offers the best deal among them.
So what are you waiting for, book an appointment at the dental clinic nearest you and enjoy the rewards of having a great improvement not only with your smile but with your whole appearance as well.