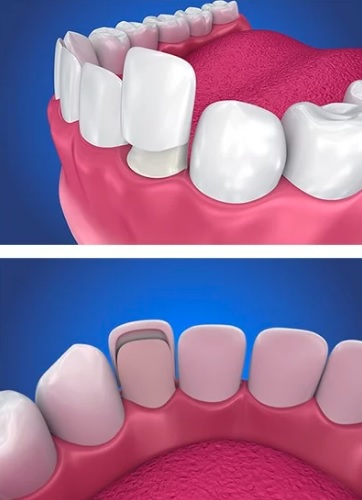 Dental veneers are considered to be a cost-effective way in helping resolve a variety of oral issues.
Patients who decide to get this procedure done are able to help breathe new life to their tooth that has experienced a number of issues.
Discolouration, worn down tooth, chipped or broken teeth and the likes are common issues that can be easily resolved with the help of dental veneers.
Even with its plethora of benefits, not everyone is sold on the idea of dental veneers.
Let us look at what are the pros and cons of veneers as well as other factors to consider.
Noteworthy Benefits
Dental veneers in Canberra are fairly popular because of the natural tooth appearance it provides to their wearers which is perfect as they don't stand out from the rest of the teeth. Aside from that, veneer teeth are also endeared by many because it does not require any form of invasive dental procedure to perform.
As a result, many find their approach to be a little more conservative when compared to other treatments.
Disadvantages Worth Considering
One of the main concerns people have with veneers is that the process is irreversible. Furthermore, veneers can chip or crack making it necessary to have them replaced with a new pair right away.
Many consider the veneers teeth pros and cons to be on equal footing. Are veneers worth it? There is no definitive answer, as this can depend on an individual's preference and needs.