If you are looking for the best dentist in Canberra that could help you get that smile makeover cosmetic dentistry for a perfect smile, you're in luck because every known dental cosmetic treatment is being offered at a cosmetic dentistry in Canberra, name it and Canberra's got it!
There are Veneers in Canberra, Dental Implants in Canberra, Teeth Whitening in Canberra, Invisalign in Canberra, there's even Orthodontics in Canberra.
But what are these treatments really about and what are they for anyway? Let's check them out one by one; let's first talk about cosmetic dentistry.
It generally pertains to any kind of dental work that improves the appearance of your teeth, gums or even your bite. It mostly focuses on the enhancement in colour, position, size, shape, alignment and your overall smile appearance.
Dental Veneers is a wafer-thin, layer of material placed over a tooth, not just for the improvement of your smile or the enhancement of your tooth's appearance, but also for the protection of the tooth's surface from chipping and cracking and other damages. It is usually made from two main types of materials which are composite and porcelain.
Dental Implants are titanium screws that can replace the root of a tooth, the minute it fails. It is placed into the jawbone to support the crown, bridge or even a denture. Dental implants are options for people who have lost a tooth/teeth due to periodontal disease, an injury or some other reasons.
Teeth Whitening is the process of bleaching your teeth to make them lighter. It cannot make your teeth crystal white, but what it does is, it lightens the existing colour by several shades. Although teeth whitening don't work on dentures, crowns, fillings or veneers and it is not permanent as well. It can only last for a few months up to 3 years.
Invisalign straightens teeth by using a series of almost invisible, detachable aligners that are custom-fitted and are specially made for your teeth. You would need to replace each aligner every two weeks as this will make your teeth move, little by little until the desired projected final position is achieved.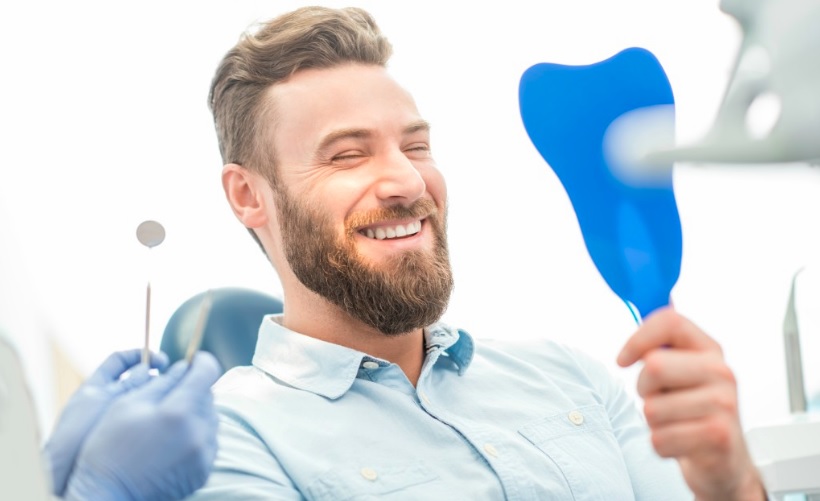 Orthodontics is a branch of dentistry that corrects the improper positioning of the teeth and jaws.
Orthodontics is usually recommended for the following; overbite, underbite, crossbite, open bite, misplaced midline, spacing and crowding.
Advantages of orthodontics include a healthier mouth, a more pleasing appearance and it makes your teeth last a lifetime.
So to know how much is cosmetic dentistry and what dental procedure is best for you, go book an appointment with your dentist in Canberra today and enjoy healthier teeth and a brighter smile tomorrow.