Smile Makeover Cosmetic Dentistry
Smile Makeover
Smile Makeover involves a series of cosmetic dental procedures that are done systematically to enhance a patient's smile and improve their confidence with a better appearance.
In your first visit to your cosmetic dentist Canberra and with specifications to have a smile makeover, you are first assessed to check which procedures would be best suitable for your case and to meet your expectations and give you your dream, perfect smile. Afterward, you will be screened on whether you can receive these treatments.
Smile makeover cosmetic dentistry procedures include composite fillings, dental veneers, tooth whitening, dental crowns, orthodontic procedures, and tooth implants. For each procedure, there are certain requirements that should be met and our dentist will survey whether you are an acceptable candidate.
This screening process is important as this will ensure that your investment in a long-lasting smile makeover is guaranteed and that you are given the best value for your money.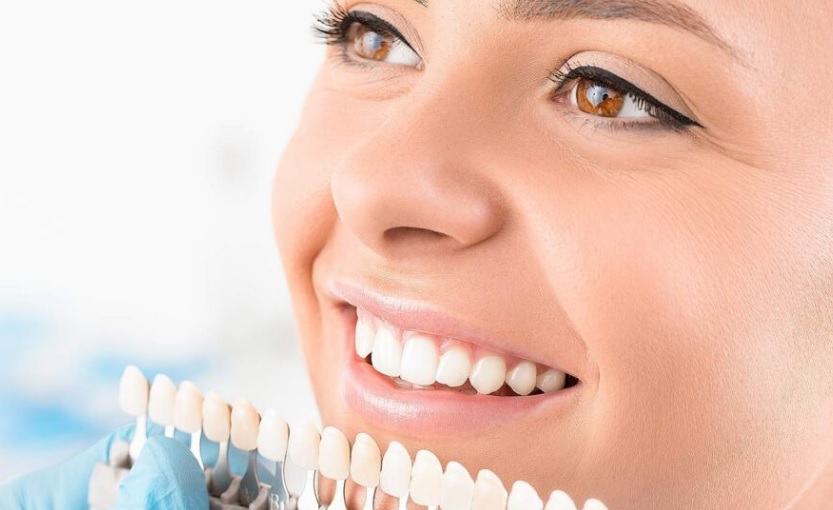 Cosmetic Dentistry Procedures
At Civic Gentle Dental Care, we have the most advanced and modern technology and procedures for Cosmetic Dentistry available for our experienced dental professionals to help you with. Depending on your treatment plan, these procedures include the following:
These are tooth-coloured materials that are used to fill tooth decay. Modern composite materials have excellent aesthetic qualities while boasting superior durability so even when placed in molars, they can last for a long period of time without fracturing.
These are thin shells placed on the surface of teeth that are made to enhance the smile. These are the perfect solution for front teeth which are discoloured, asymmetrical, oddly shaped, and have gaps in between them. Composite and Porcelain Dental Veneers are available in our clinic and your dentist will discuss which is best suited for your needs and specifications.
This is generally done on teeth that have discoloured due to again or dietary choices such as with frequent wine, coffee, or tea drinkers.
This is done on teeth with extensive tooth decay or fractures that cannot be solved with a regular composite filling. The tooth is reduced to receive the dental crown that mimics the appearance of natural teeth.
Orthodontic Procedures
For patients with misaligned teeth, they are usually treated with traditional metal brace or the more aesthetic looking Invisalign.
After tooth extraction, dental implants are considered to replace a missing tooth. This is a modern take on dentures that secures the material in place as it is biologically engaged in the jawbone and a corresponding crown is placed to make the prostheses as natural looking as possible.
Book an appointment with our cosmetic dentist in Canberra now for your smile makeover!