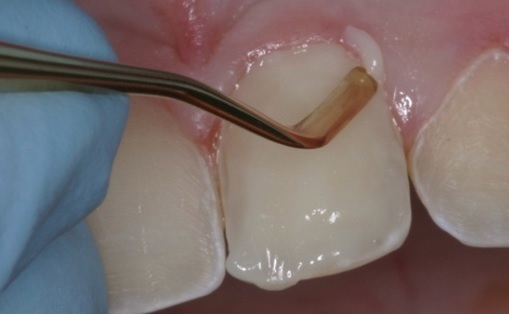 Composite veneers in Canberra are entirely made from composite resin, hence the name composite veneers.
Formed and hand made by your dentist in your mouth, so its success and beauty totally depends on the skills and experience of the dentist providing the service.
This is a type of dental veneer that is often done and completed in one visit, and most times completed without having to remove any tooth structure which makes the treatment totally reversible.
Though they don't last as long as porcelain veneers, they only cost half as much.
It is true that composite veneers cost in Canberra can be a cheaper alternative for porcelain veneers, but it does have some disadvantages that you might want to consider before you decide. Because in reality they do not look as natural as porcelain veneers and over time they might start looking a bit matte.
They also do not retain your teeth's natural brilliance, they are more inclined to staining and they do not last as long as porcelain veneers.
How much do composite veneers cost per tooth in Canberra?
It really depends on the practice but on the average, composite veneers can cost about $650 – $1,000 per tooth, but you can always expect composite veneers to be cheaper than porcelain veneers at about half the price of porcelain veneers in whatever given situation or in any dental practices.
Composite Veneers Cost at Civic Gentle Dental Care
At Civic Gentle Dental Care, our composite veneers cost is cheaper than most dental practices around as we currently have dental veneers special offer. Our composite veneer price is only $595 per tooth. Our cosmetic dentists are also experts on this procedure assuring you the best quality composite veneers you will have.
So what are you waiting for? Veneer teeth in Canberra are being offered, so go to your nearest dental practitioner. Book an appointment for dental veneers in Canberra today and have that bright and beautiful smile tomorrow.