Veneers Cost
It should be noted that as we grow older, it is more important for us to take the necessary measures of preserving our teeth. The reason behind this is that they are less likely to grow back once we have passed our adolescent years.
It is good to hear that there are several dental procedures that were introduced to help save our teeth from getting extracted. One of them can be found in the form of dental veneers which are endeared by many.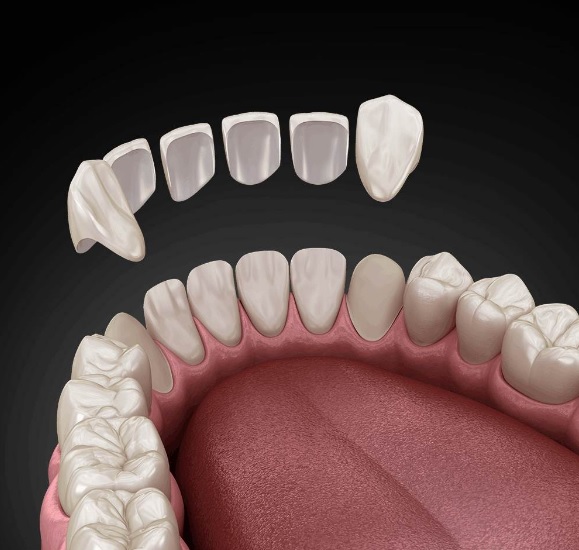 Many consider veneer teeth to be a very much welcomed procedure because of the huge amount of benefits that they bring to their wearers. Knowing how do veneers work will help give you a much better appreciation for what they bring to the table. These dental veneers Canberra are bonded to the front of the teeth working as a protective cover to help strengthen and also improve their appearance. 
It is important to remember that just like any other dental procedure, veneers teeth pros and cons exist making it a good idea to check them out first before getting one. 
Dental Veneers Cost in Canberra
The veneers cost is one of the main issues people have as the veneers price can get quite expensive especially if you go with the porcelain material. Aside from that, the procedure is also irreversible. This is the reason why many prefer to get quality ones instead of cheap veneers available in the market. Around Canberra, most dental clinics offer dental veneers from $650 – $2,000 depending on the veneers material chosen whether composite or porcelain.
How Much Do Veneers Cost at Civic Gentle Dental Care?
Civic Gentle Dental Care offers one of the best rates available around Canberra when it comes to dental veneers. Our composite veneer is only $595 whilst our porcelain veneer is $1,490 for less than 6 veneers and only $1,290 for 6 or more veneers.
Looking at dental veneers cost Canberra upfront will scare and intimidate a few clients making them think twice before getting them. However, it's best that you don't focus on their price but instead with the benefits that they provide.
Many find the overall benefits to easily outweigh teeth veneers cost making it a worthwhile form of investment which you can benefit not only today but also for years to come. Schedule an appointment with your dentist to see if you are a good candidate for veneers.