Crown Canberra
Dental Crowns are a great restorative and cosmetic material that is considered as a treatment option for patients with an extensively decayed tooth or badly broken tooth.
This allows the patient to bring back the confidence in their smile especially if the tooth is located in a spot that is easily seen when smiling. As for teeth located in the back of the mouth such as molars, dental crowns restores the ability of the patient to chew without worrying about dislodgement or tooth fractures as modern dental crowns now pride in its ability to withstand heavy biting forces.
Types of Dental Crown
As with every procedure, it is important to discuss with your dentist the pros and cons of the treatment and to work in hand with them to identify the most suitable material of choice for your dental prostheses.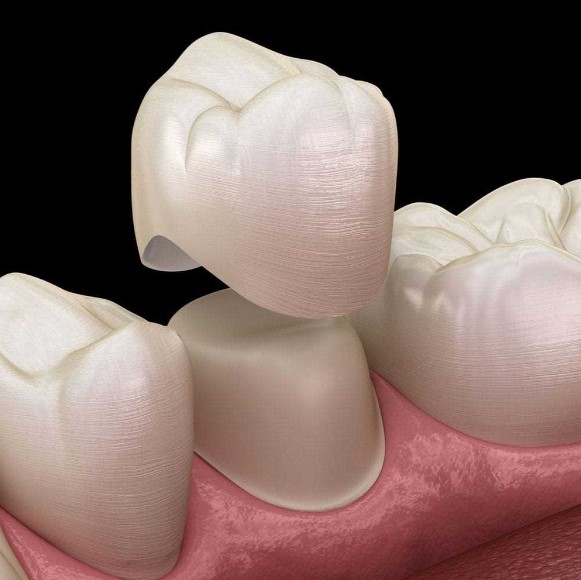 Civic Gentle Dental Care has several types of materials available depending on your needs, budget, and specifications.
For patients who prefer optimum aesthetics and for dental crowns that are located in the front teeth, it is advisable that the material of choice be porcelain. Porcelain dental crowns hold the highest standard for natural-looking prostheses.
However, this type of crown wears down the edge of the opposing tooth. Porcelain crowns also easily fracture therefore will require that the tooth post is at its healthiest state to enhance the strength of the otherwise fragile porcelain. This includes regular check-ups for maintenance.
The most ideal material for Crowns Canberra is Gold and Zirconia. These metals have optimum strength and durability that can distribute heavy chewing forces well, preventing easy breakage and ensuring the longevity of the tooth crown.
That being said, this material is the most expensive choice for Crown Canberra. However, with proper maintenance and good oral hygiene routine, this type of crown can last you for several years making them a terrific investment.
Schedule an appointment today with your Dental Crowns Canberra specialist and let us help solve our problems with your teeth!