Tooth Crown Cost
It should be noted that a tooth crown is considered to be one of the more expensive dental procedures in the present. The crown itself does not cost that much but there are often other procedures that are required such as tooth filling or root canal therapy that can add up with your dental crown cost Canberra.
This is the reason why several patients find it necessary to get a good overview on how much does a crown cost before getting one. Let us look at some of the factors that can increase or decrease the money that you will be spending on tooth crowns.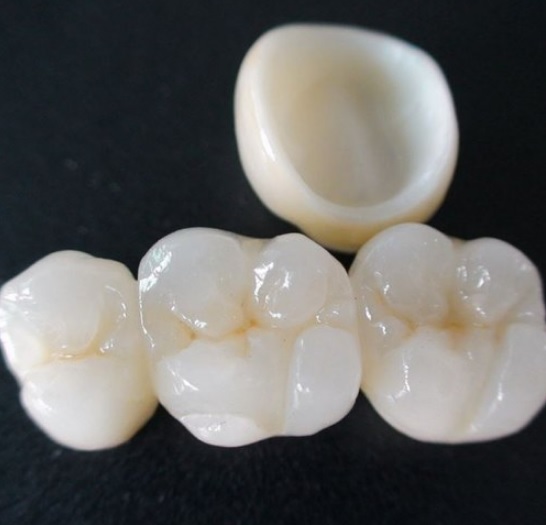 As mentioned earlier, one of the main reasons why tooth crown cost can go up is due to the underlying procedures that may be required for your treatment. Each case is different as some may require more procedures while others not so much.
As such, it is a good idea that you discuss this with your dentists in advance to help give you a cost breakdown with your tooth crown. Other factors will also come up such as the type of material that you will want to use for your procedure. 
Crown Cost in Canberra
Dental crown price in most dental clinics in Canberra ranges from $1,800 – $2,500 depending on the type of crown needed. Looking around dental clinics and comparing prices is highly recommended to get the best deal as this is quite expensive.
How Much Is A Crown at Civic Gentle Dental Care?
Civic Gentle Dental Care offers one of the best deals around Canberra when it comes to dental crowns. Our dental crowns Canberra price starts from $1,600 – $2,000 depending on the material chosen for a dental crown.
A tooth crown can indeed become pretty expensive however, this should not discourage clients from getting them as there are ways that can help you reduce their cost with crown specials and other similar deals. Several dental insurance companies today will be able to cover about 50% of the crown cost but this can depend on the type of plan.
Furthermore, clients who are getting tooth crowns for cosmetic purposes are less likely to have the cost covered as it is non-essential. On the other hand, dental crowns Canberra that are used for preventive measures will benefit greatly from it.