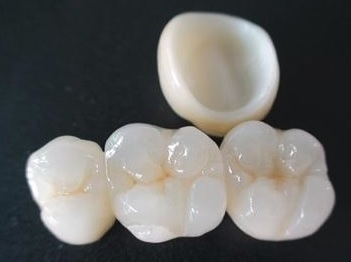 Dental crowns in Canberra are known to be incredibly durable allowing them to last a considerable amount of time before the need for replacement arises.
It should be noted that maintenance and care plays a huge role in helping keep these dental crowns in good shape and form.
Speaking of maintenance, it is important for patients to have a long term solution in caring for their crown Canberra.
Let us look at some of the oral practices that you can follow to prolong the life of your tooth crown.
Crown dentistry values the importance of good oral health and hygiene which definitely goes a long way in helping crowns to stay healthy.
Regular brushing and flossing is recommended as well as the use of a fluoride toothpaste in order to reinforce the underlying enamel while at the same time, also prevents tooth decay.
This is necessary especially for those who have a history of periodontal disease and dental decay.
It should be noted that dental crowns can be quite sensitive to cold drinks and food especially during their initial placement. During such cases, patients are advised to use toothpaste that is recommended for sensitive teeth in order to combat their effects.
The same is true with regards to chewing on ice or other hard materials as it can risk damaging your crowns as well as your tooth. Dental crowns cost in Canberra can be lowered by practising the oral habits mentioned in this article.