Modern technology has help paved the way in changing the way dental fillings are installed and made available to the public. There exists a variety of options with dental fillings each with their own set of features that helps set them apart from each other.
Let us take a quick look at the different types of fillings that you can get in the present.
Gold fillings have been growing in popularity because of the visual aesthetic it provides. They are also relatively strong and durable allowing them to last 10 to 15 years or longer.
But how much does a filling cost? Tooth filling cost however, will be the main concern costing up to 10 times higher than silver. Speaking of silver, amalgam fillings are good substitute to gold fillings with the fairly same strength and durability.
This type of dental filling does fall a bit short in terms of aesthetics because it does not match the colour of natural teeth. There are also composite dental fillings in Canberra that matches the colour of the existing teeth.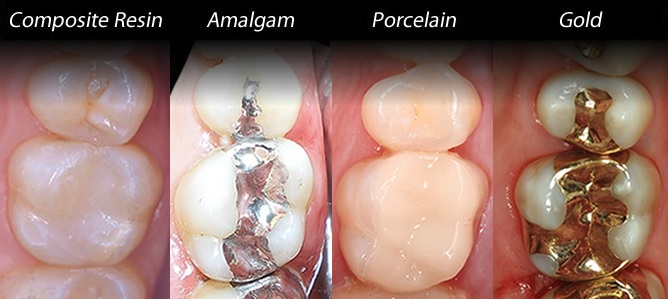 These types of fillings are less durable and as such, can wore out sooner than the ones mentioned earlier.
It should be noted that there is no definitive answer as to which tooth fillings in Canberra are best. This is because taste and preferences differ from person to person.
Going for the safe route however, will be your best bet especially since you will be wearing these fillings for a long period of time.
The safest dental fillings come from trusted dental clinics that provide quality service to their clients.