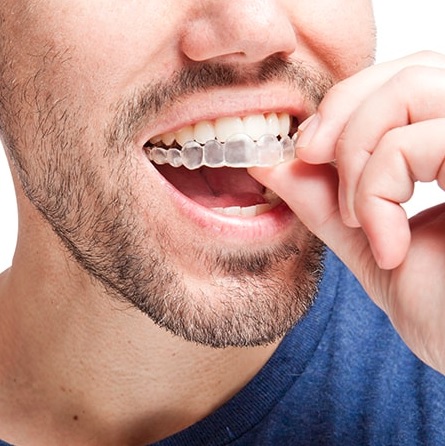 It should be noted that most people will not be overly enthusiastic to hear that they may require braces to fix misalignment and other related issues with their teeth.
The reason behind this is because of the stigma that revolves around dental braces which is not viewed in a positive light due to the way it looks.
Modern technological advancements however, has led to the introduction of Invisalign in Canberra giving people a noteworthy alternative to their traditional dental braces.
As mentioned earlier, one of the primary concerns people have with braces is that it can affect the overall look and feel of their smile. This issue is addressed with the introduction of invisible braces in the form of Invisalign.
This type of brace provides a unique clear look that is not present with the traditional ones. This allows people to wear Invisalign braces with pride as they don't have to worry too much about their looks.
Another noteworthy issue people have with dental braces is that most of them are directly attached to the teeth.
This means that removing them is impossible unless you have the assistance of a dentist. In contrast, this issue is not a huge concern with clear braces in Canberra as they can be easily removed at any given time by their wearers when the need calls for them to do so.
This is quite convenient as you can have them removed during meals and have them installed right away after you are done.