What Makes Us Your Ideal Dental Clinic in Canberra
It is challenging to find the best dentist Canberra who can provide excellent dental services at a reasonable price. More than this, finding a dental team or the "best dentist near me" that you can trust with your dental care is not easy at all. 
Our dentist Canberra at Civic Gentle Dental Care are highly skilled and have over 75 years of combined experience, making our patients feel more at ease in the dental setting. Apart from providing high-quality dental services, we are trained to serve with compassion, empathy, and an open ear. In all scenarios, our patient's well-being is our top priority. We make sure to fulfil your dental needs and serve you in your best interests.
If you find yourself wondering what your ideal dental clinic is, here are some factors you might want to consider: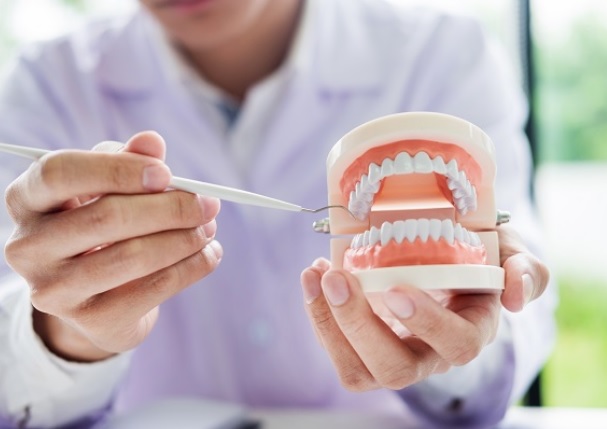 Modern Technology and Methods
As our technology improves day by day, we make sure our specialists continuously enhance their skills. We keep up with the latest technological innovations and methods in the dental industry by attending regular dental conventions and seminars to provide the best quality of dental care.
An array of Dental Services
We offer a wide variety of cosmetic and standard dental treatments for all ages, including emergency dental care. We help you attain your idea of a beautiful smile to improve your quality of life and make you more confident to flash those pearly whites. 
Friendly and Cozy Environment
A friendly and cozy atmosphere is important for our patients to feel comfortable. We can't deny that some patients – especially pediatric patients – are afraid of being in a dental clinic. Here at Civic Gentle Dental Care, our team offers a relaxed environment. Our Canberra best dentists are trained to provide gentle dental care, making you feel at ease. 
Compassionate Dentists
The best Canberra dentist will make sure to take care of your current dental issues and educate you about future potential issues that can arise. Patient education is relevant for you to take preventive measures when necessary. 
Our dentists will not recommend a treatment that is more expensive than what you really need. We give options to our patients and let them decide what best suits them. 
An excellent dentist offers after-hours for unexpected dental emergencies. Our Canberra dentists and staff can accommodate emergencies such as severe pain, chipped tooth, dental abscess, tongue or lip injury, toothache and many more.
If you're still not convinced that we are the best dentist Canberra or the dental team you're looking for, then it's time to grab the phone and speak with our friendly staff. You may reach us at 02 6247 0224.