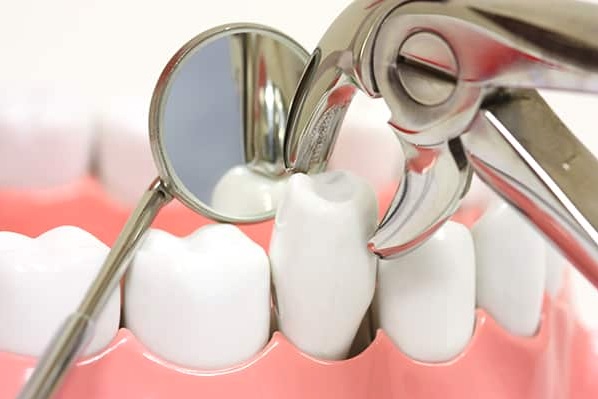 A huge number of individuals often delay tooth extraction in hopes to save their teeth.
Others avoid the procedure because of the pain and inconvenience it provides during and after treatment.
Tooth removal in Canberra plays a very important role in helping protect the overall integrity of our oral health.
Without it, there is a huge likelihood that the decayed tooth can infect the surrounding area resulting to an even bigger problem than before.
Let us look at what are the risks of tooth extraction as well as some tips on how to overcome them.
It should be noted that complications such as bleeding, pain, infection, swelling, broken root tips, bone chips and fragments with Canberra tooth extraction risks are minimal especially when it is performed by a professional who had plenty of experience with such cases.
You can also greatly reduce the risk of tooth extraction by having the procedure done as soon as possible instead of delaying them. Tooth extraction in Canberra healing time takes about 1 to 2 weeks to recover making it necessary to have them performed right away.
It is important to note that tooth extraction risk does not only happen during the procedure but also after the treatment is done. If one is not careful, they can risk having their wounds re-open resulting to a number of complications.
Tooth extraction aftercare plays a huge role in helping maximise and in some cases, speed up the recovery of your tooth. For that matter, make sure that you follow your dentist advice and don't be afraid to visit them when the need arises.