Medicare today provides a great measure of convenience and relief helping save people a fair amount of resources with their hospital bills. This does indeed offer great flexibility allowing people to take advantage of a variety of hospitalisation services.
With that being said, Medicare has its own scope and limitations making it hard to make use of the service in particular fields. One of them is in the field of dentistry.
Wisdom Tooth Removal Cost in Canberra
Wisdom teeth removal in Canberra and their cost can range from $300 – $600 per tooth depending on the complexity of the extraction. It should be noted that a person can have four wisdom teeth Canberra all at the same time which can be quite problematic to deal with.
A number of clients opt to have all of their wisdom teeth extracted to help save them time and convenience. However, wisdom teeth removal price will also marginally increase and this is the reason why a number of individuals are looking to find cheap wisdom teeth removal to help them with their cost.
How Much Is Wisdom Teeth Removal at Civic Gentle Dental Care?
At Civic Gentle Dental Care, our rate is more affordable as compared to other dental practices around Canberra. Our wisdom tooth removal price starts from $230 – $450 per tooth depending on the situation. If it is possible for a wisdom tooth to be extracted in a straightforward procedure, then it is only $230 per tooth. For a surgical extraction, then it costs $350 – $450 per tooth.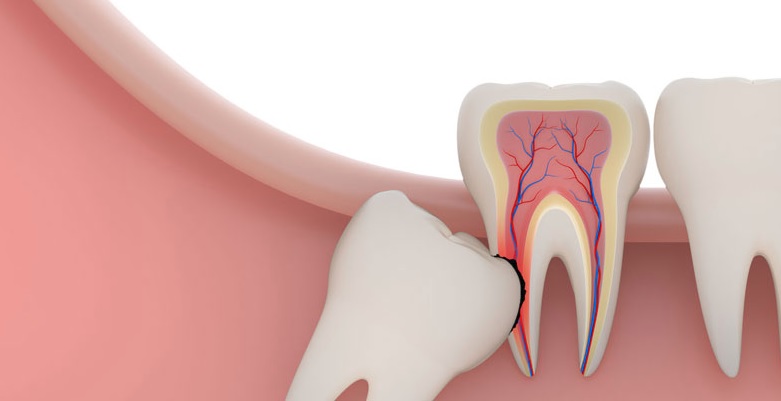 So is wisdom teeth removal covered by Medicare?
Unfortunately, Medicare today does not include dental care under their coverage especially since this type of procedure is not usually performed in a hospital setting.
There are however, some instances where Medicare will be able to cover dental treatments such as wisdom teeth removal.
For instance, a person may require a dental procedure in order to treat another medical condition.
Medicare will pay for the hospitalisation cost granted that the dental surgery is performed in a hospital.