Invisalign Cost
People today have changed their viewpoint with dental braces because of the innovations it has brought into the table. One of them is with regards to their presentation through Invisalign which have been growing in popularity over the years.
Many consider the ability to hide your dental braces in plain sight to be a very much welcomed feature giving owners a boost in confidence and self-esteem. Invisalign cost, however, could be a bit higher when compared to your traditional braces depending on the situation of your teeth.
Let us look at how much does Invisalign cost as well as ways on how to pay them effectively.  
Average Cost of Invisalign in Canberra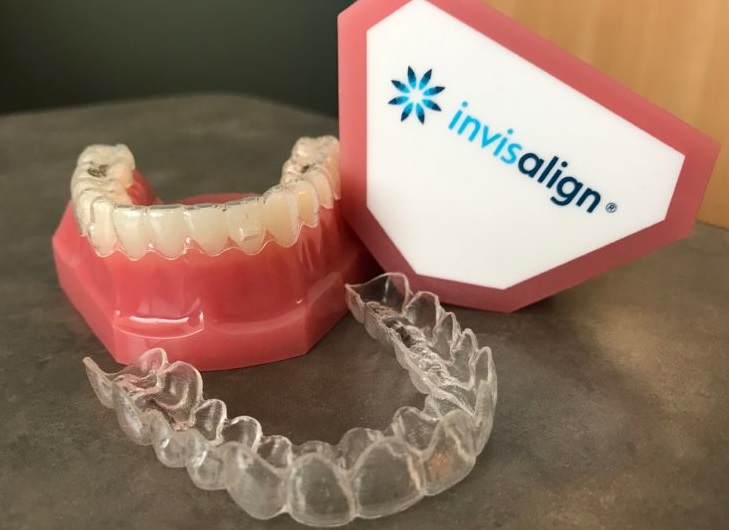 It is important to remember that Invisalign price Canberra can be pretty subjective as some patients may require a more extensive treatment plan for their teeth than others. As such, the invisible braces cost may range from $7,000 and $9,000 for a full treatment but the cost will vary depending on the complexity of the case.
So it is recommended to look around for dental clinics that offer the best deal when it comes to Invisalign.
Invisalign Cost at Civic Gentle Dental Care
At Civic Gentle Dental Care, our Invisalign price starts from $4,100 – $7,490 depending on the Invisalign package chosen. We currently have Invisalign specials which is one of the best deals around Canberra.
Invisalign Package:
Express Package – $4,100

Lite Package – $6,490

Moderate Package – $7,290

Comprehensive Package $7,490
Even though the procedure leans toward the more expensive side of the spectrum, several individuals still find them to be worthwhile because of the plethora of benefits that they bring. Knowing how much is Invisalign in advance will help give you an ample amount of time to prepare for the procedure mentally as well as financially. 
It should be noted that many individuals are often reluctant to get Invisalign the moment that they see how much they can cost. There are, however, several ways on how you can get cheap Invisalign Canberra without comprising the overall quality of their build.
Dental insurance, for instance, will help save you money with the procedure but this can depend on the company and the type of coverage that you have. Some clinics also give their clients the option to arrange a monthly payment plan for their Invisalign braces and this will go a long way in helping alleviate the cost of the procedure.